Projects
Creative Inspiration. Practical Tools.
Design. Inspiration. Tools.
Making your dreams a reality.
Over our decades of industry experience, we've partnered with thousands of homeowners to help them design the kitchen and bath spaces of their dreams. Here you'll find a small collection of our project designs, resources to inspire you, and tools to clarify your choices. We'd love the opportunity to help make your dreams a reality too! Start today with a visit to our Saginaw Kitchen & Bath Showroom.
Kohler Ideas
Ideas from around the world converge on Kohler's expansive hub of ideas. From traditional to mid-century to farmhouse, tour a massive collection of recent kitchen and bath installations, all while saving your favorites to Pinterest or Houzz.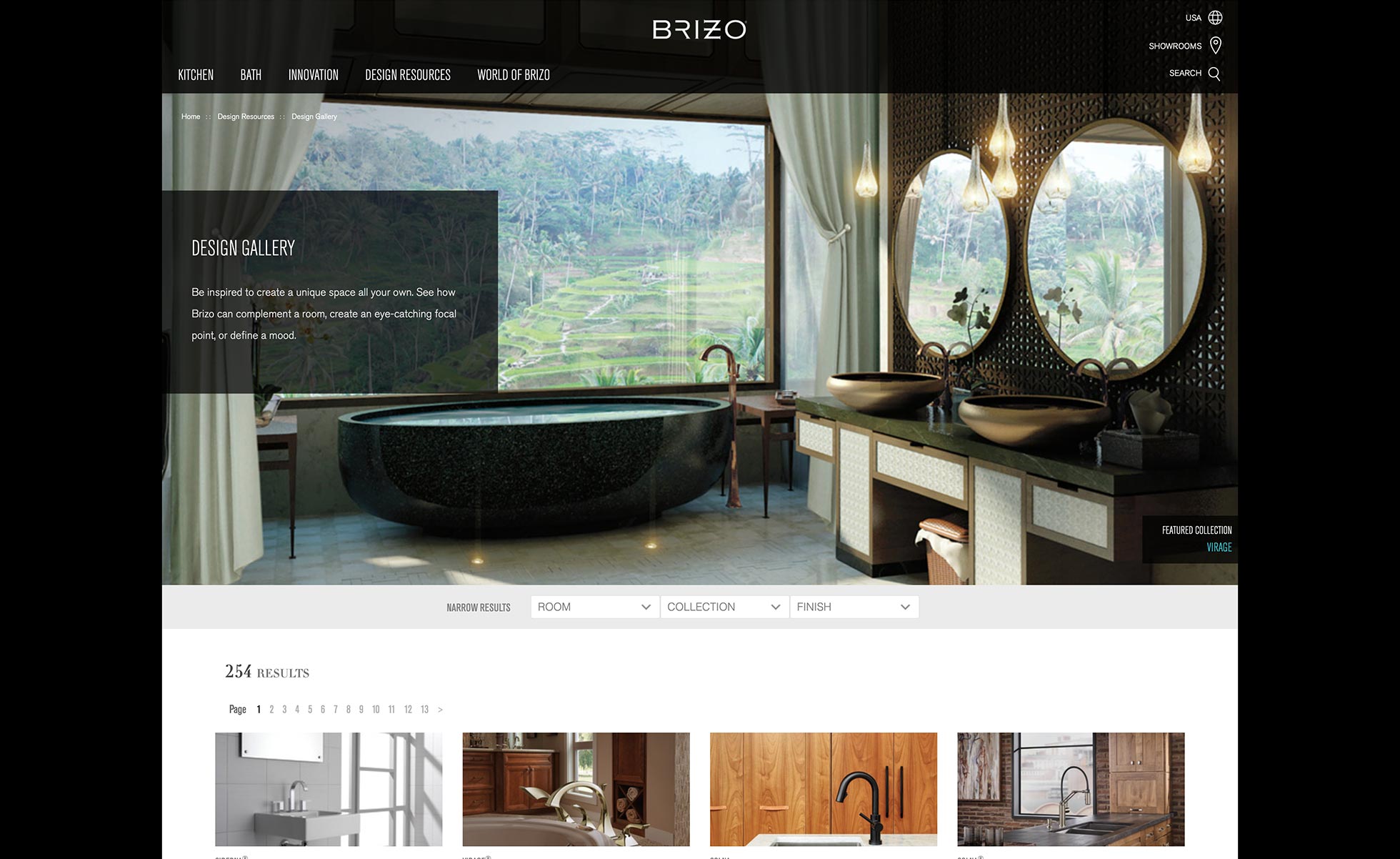 Brizo Design Gallery
Be inspired to create a unique space all your own. See how Brizo can complement a room, create an eye-catching focal point, or define a mood. Brizo creates high-end collections for the kitchen, bath and shower that are constantly pushing the limits on design, craftsmanship and innovation.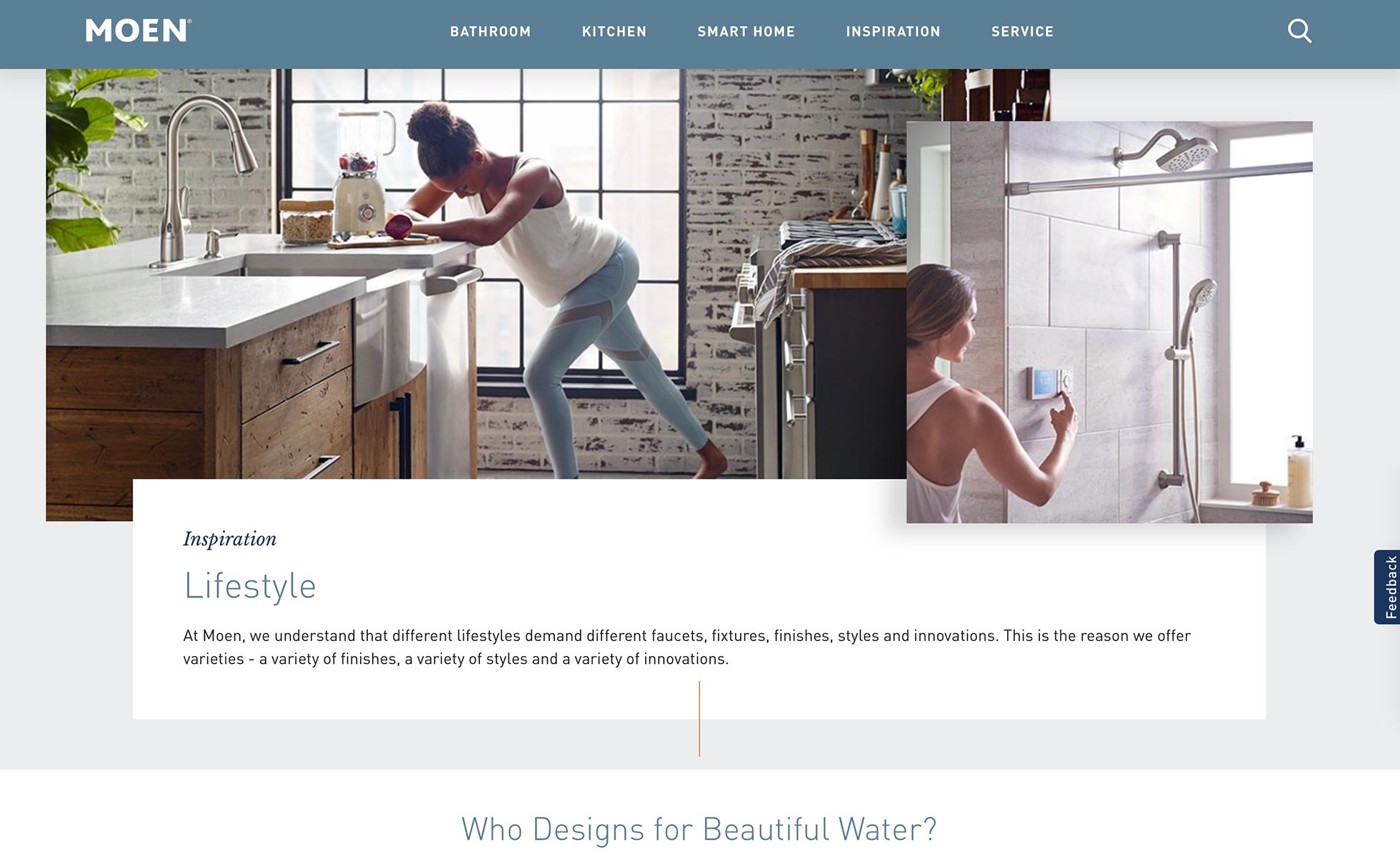 Moen Inspiration
Read articles geared for designing, planning and remodeling your bathroom to suit your lifestyle. Moen's assortment of articles covers topics like how to find eco-friendly products, the top "to-do's" when you buy a home, mixing and matching finishes correctly, and how to do basic home maintenance.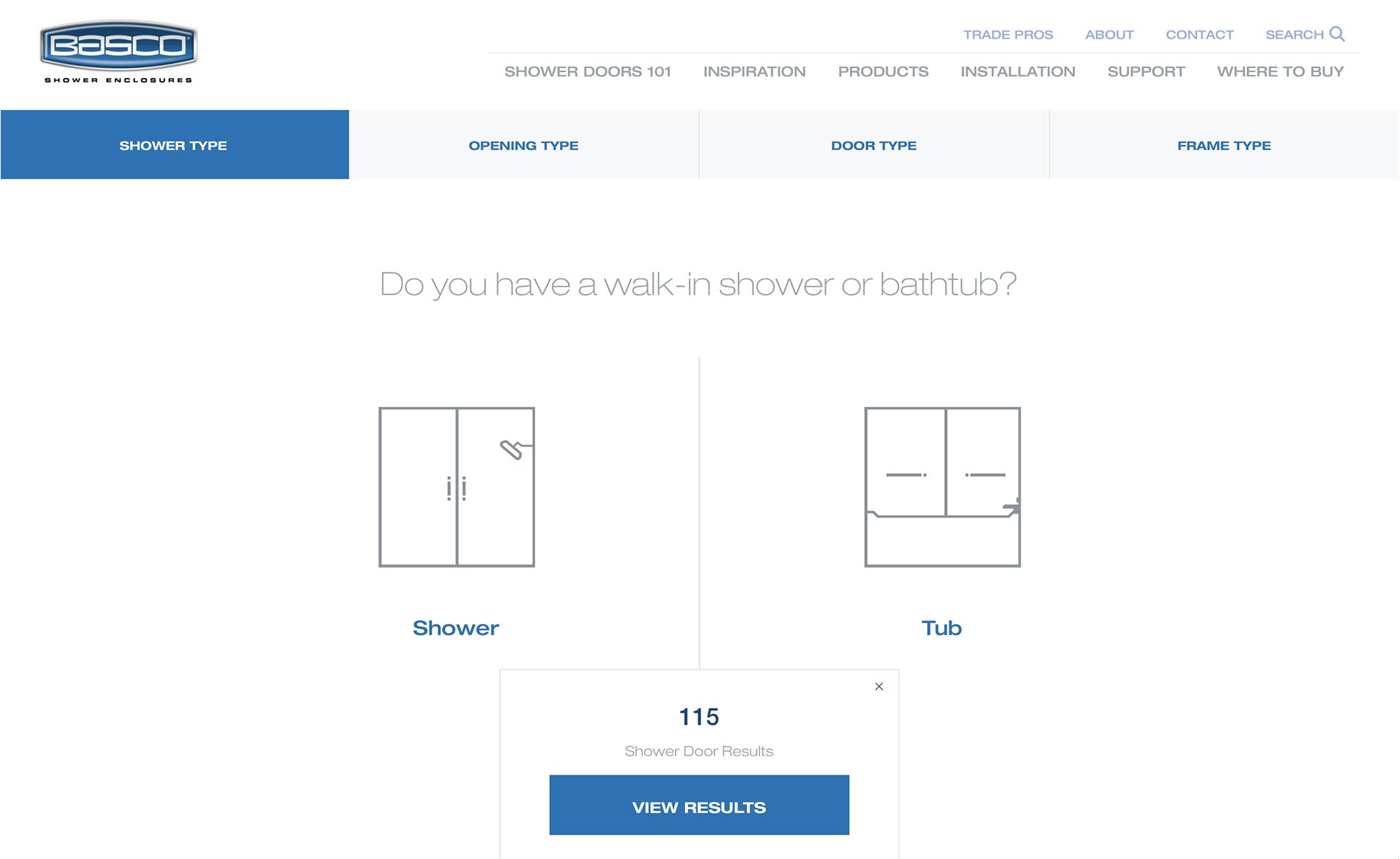 Shower Door Finder
Every homeowner wants a space that is uniquely their own, and so too should their shower enclosure be unique. Through a specialized manufacturing process, Basco has the ability to create a one-of-a-kind custom shower door quickly, in any size or configuration, any glass or finish. Find your perfect door using their free door-finding tool.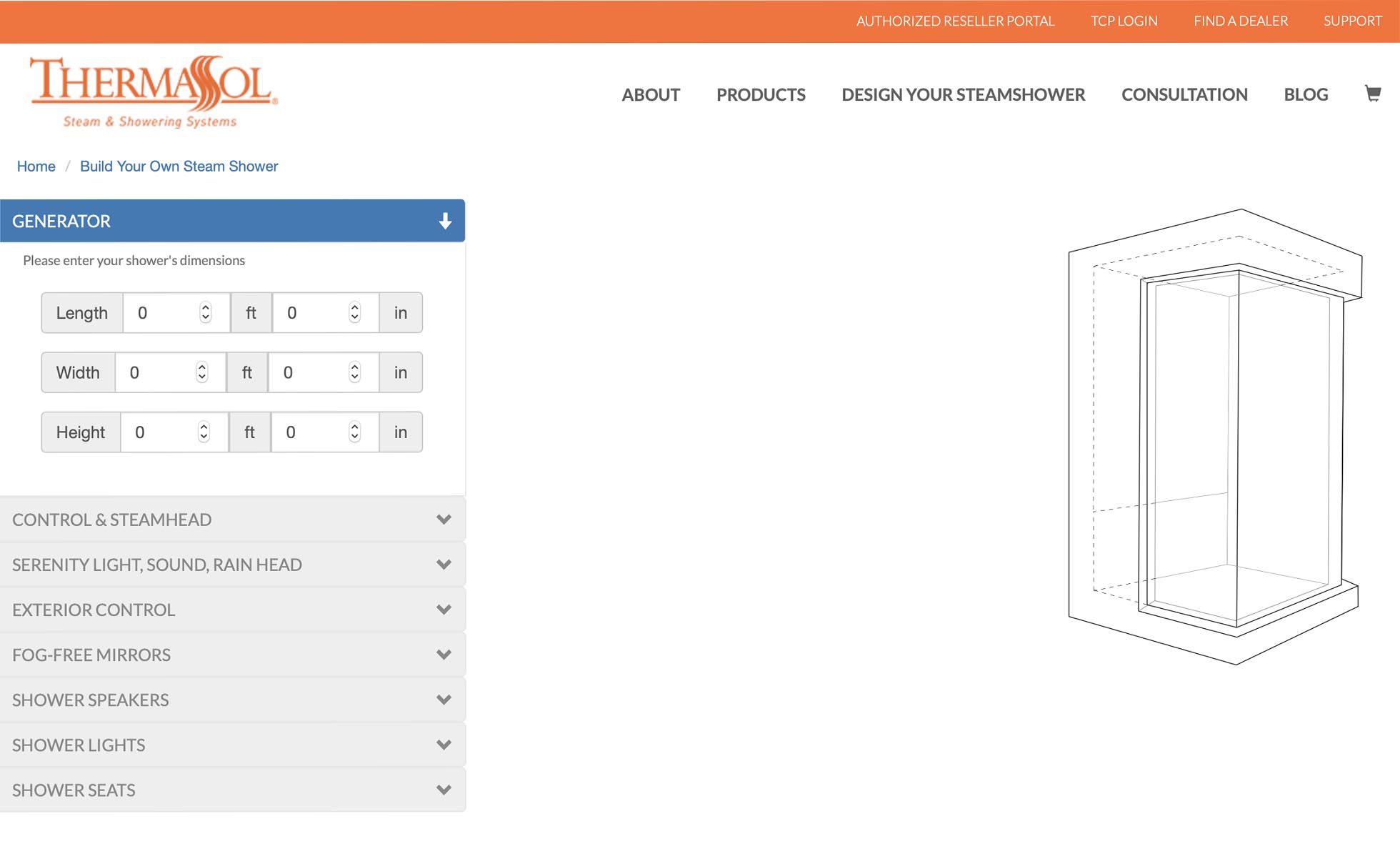 Steam Shower Designer
ThermaSol redefines the modern steam shower experience by bringing the multi-sensory powers of water, sound, steam, light and smart technology together in the privacy of your home. Use their free online tool to design your own steam shower.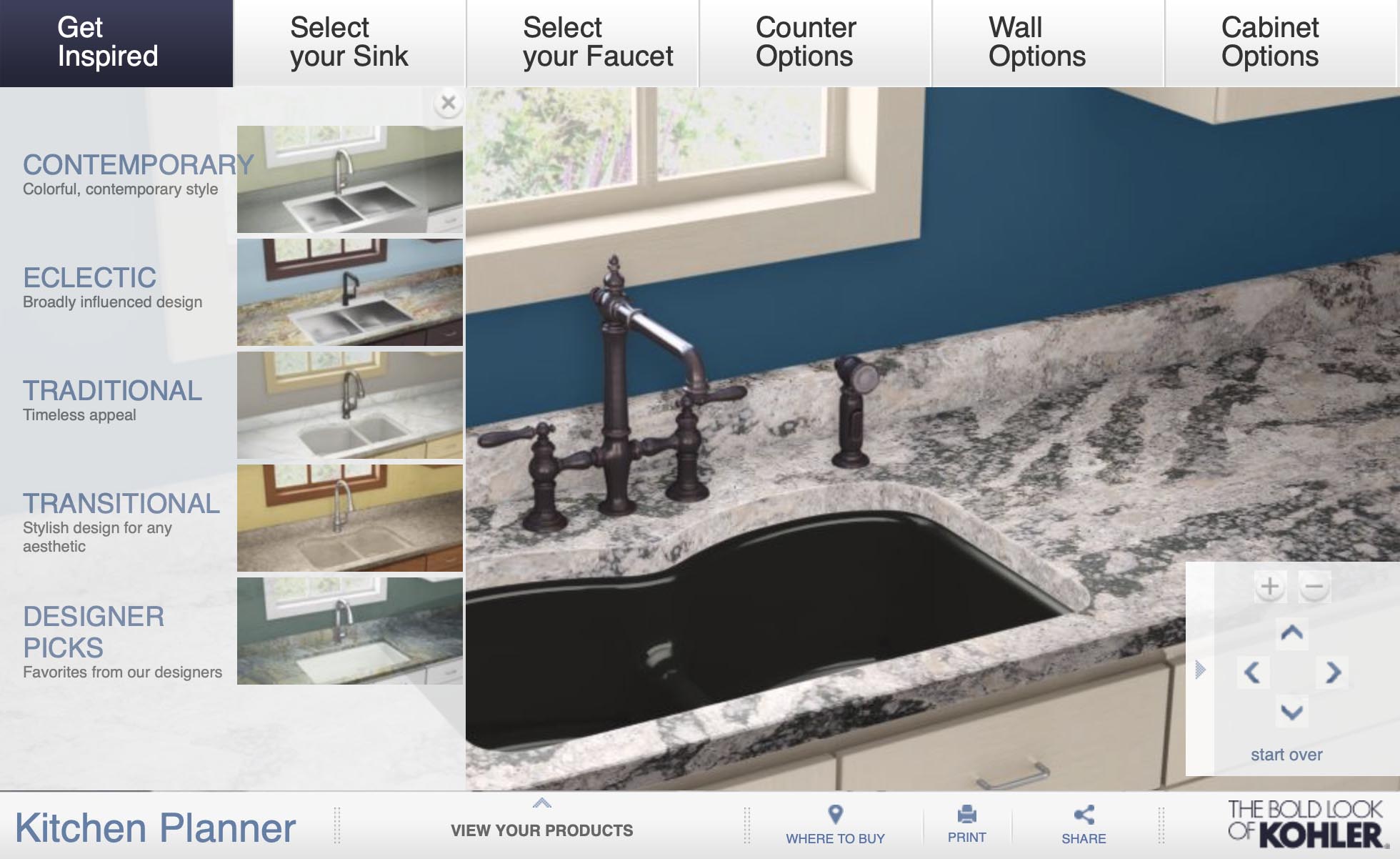 Kitchen Planner
Visualize your new kitchen with Kohler's Kitchen Planner tool. Choose suggested configurations based on your favorite style or view picks from experienced designers. You can even put your own spin on things with the ability to individually select a variety of custom sink, faucet, counter, wall, and cabinet options.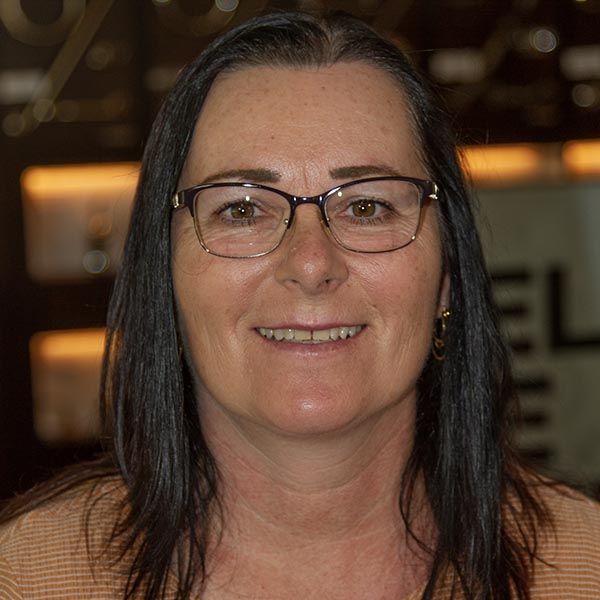 "I was amazed at the number of faucets in particular that I could look at to compare shapes, sizes, colors, and finishes to make my decision.
It was worth the drive to come here to see everything on display."